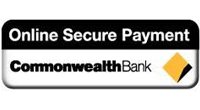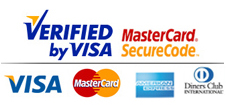 Welcome to Airport Chauffeur Service
Travelling from the city to the airport is often a very difficult job and it becomes more and more difficult when you are living in the suburban areas and you have to frequently travel in and out of your region. This is because airports are usually built outside the city which usually creates commuting issues. Regular fare cabs are very less and they often charge a lot of extra money for their services. To help you get through this tiresome commuting issue we, the Black Bow chauffeurs have come up with our latest Airport chauffeur Service.
We follow three core rules that is Safety, cost and proper time management. Not only the comfort factor, but sometimes the travelling cost from one part of the city to the airport can sometimes leave a crease in your pocket. We make sure that you never have to face this phenomenon as the packages we offer are reasonable enough in comparison to the luxuries we offer. keep in mind all the requirements and needs of the customers who decide to avail their services. We have this strict policy of ours which makes sure that you pay exactly for what you choose and nothing extra or less.
We have a huge list of services which is maintained by our highly trained staff. Our priority for always is to protect the interest of our customers. Customer satisfaction is the ultimate aim and that is the reason why we have adopted several measures to keep the attitude updated.
Able and skilled chauffeurs
We have a very extensive method of choosing our staff which helps us in eliminating the wrong from the right. Our chauffeurs are part of that procedure too. We have a huge database of skilled drivers who are trained in many ways to ensure the safety and the comfort of the passengers once they decide to board along with us. Route planning, arranging the trips, keeping the likes and dislikes of the passengers in mind is their prime duty it with sheer perfection. It is often said that a person's attitude and disciplines are often measured by his/her attire and that is why our chauffeurs are always clad in black business suits.
Customer support services
Supporting and guiding you throughout your ride with us is another factor we take care of. Our customer service system is available 24X7 and our response is always swift. So if you ever encounter any kind of problems regarding their services the phone lines remain open 24X7 and are also at your disposal.
Hassle free booking and payment service
It is often observed that a lot of technical issues sprung up whenever there is a need for booking a ride and there are a lot of steps which are to be completed before you can actually book a ride for yourself. This is why we have kept our booking method as simple as we can. Our site does not suffer from any technical hurdles and all you need to do is fill up a simple form online and you are good to go. Not only that the form is supposed to save your details for future reference too so that you can easily enter the destination and move on. We also have online payment options where you can easily book your ride with the help of your debit or credit card. Other methods of payment like CabCharge and PayPal are listed as options too, so if you have an account in any of these, all your booking hassle is solved in a jiffy.
Our services are not only restricted to the Airport and back. We also offer services which will help you commute to different suburban areas from the Airport too. The most common service of us is the Airport Chauffeur Brisbane transfer. Other locations where we offer our services are Sunshine Coast, Gold Coast, Byron Bay, Toowoomba, Harvey Bay, Cairns, Melbourne, Sydney, Adelaide, Perth and Darwin.
We make sure that your comfort and luxury preferences become our top priority and that is the reason why we have a huge fleet of luxurious cars to fulfill these criteria. We have the Toyota Hi Ace Commuter for larger groups and the Holden Caprice which is ideal for any type of transfer as it is a small luxurious vehicle with a capacity of holding only 4 passengers. Other vehicles include the Jaguar XF, the Lexus, Chrysler 300c, Chrysler Voyager, Kia Carnival, Hyundai IMAX, Toyota Tarago, Mercedes Benz Valante, Ssangyong Stavic etc. The Airport Chauffeur services Limousines package is one of the most popular services that is availed from us. You get to book yourself a limousine for your ride to or from the airport.
You must have the question in your mind that why choose operated Airport chauffeur services? And we have an answer for that too. Our services remain open for each and every single day throughout the year. We do not follow the curriculum of any festival or weekends. We are fully operating on these days too. You can easily rely on us whenever needed. Not only that, our cheap and affordable transfer rates in lieu of which you get a luxurious ride for yourself which otherwise would have cost you a fortune. We have a special policy which enables you to carry your child for free with us as we do not charge a single penny for a child's seat. We also do not charge you extra for waiting when your flight runs late which is our absolute zero convenience charge policy.
We start charging you the moment you step into our vehicle only. The vehicles used by us are very much legal and we have a completed registration list for you to check so that your doubts are cleared. Our packages for each type services reveal the cost and it totally depends on the types of package you choose. We ensure that there are no such hidden costs for our service and you pay exactly the amount that you have chosen while finalizing your package. Our customer support system is not like other agencies, we make sure you get to converse with a real person instead of a robot recorded voice.